One week after the terrible earthquake that struck the Turkish-Syrian border and still in the midst of the emergency, in which rescue teams from all over the world continue to work tirelessly to pull out those still under the rubble, harsh temperatures, lack of food, water and shelter are setting in. Humanitarian NGOs are already on the field to help people, while organizations like OIPA are sorting out the distribution of aid to deliver to needy animals in affected areas.
In just a few days and through the amazing support of volunteers, OIPA managed to distribute 450 kg of food where we thought it would be more difficult to arrive, in Syria. A forgotten land in which the suffering of strays is invisible. A race against time to alleviate the hunger of these animals in such a devastating moment, where even those who were taking care of them in some way can no longer help or find it hard due to the lack of resources, which were scarcely available even before. A new delivery is expected to reach Aleppo in the next days, thanks to a trusted local contact, who together with other volunteers us doing their utmost to help us care for the animals in the area.
Also in Turkey, with the support of our local delegation and regular contact with some volunteers and animal rights activists, we are weaving a solidarity network of aid that will reach the most needy areas, where support is struggling to arrive. As in any tragedy, there are areas where aid and assistance are mostly conveyed, while others are left with little or nothing. Beyond Yarbasi and Adana, OIPA is organizing to reach Elbistan, Adiyaman and Diyarbakir.
A huge number of strays or animals who no longer have a home, forced to roam and wander in search of food to survive and take shelter in the rubble. Each of them has a story to tell and looking into their eyes you can see the suffering and loneliness of those who are already in difficulty and now without point of reference.
Your support to the fundrasing "Earthquake emergency" is fundamental! Together we can help animals affected by the earthquake to feel loved and less
HOW TO HELP ANIMALS AFFECTED BY THE EARTHQUAKE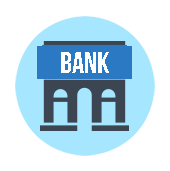 BANK TRANSFER
Write as note "Emergency Earthquake" and add the exact amount
Account Holder:
OIPA – Organizzazione Internazionale Protezione Animali
Bank details:
IBAN: IT93I0306909620100000002326
SWIFT/BIT Code: BCITITMM
Bank's Name and Address:
Banca Popolare Commercio e Industria
Agency MILAN-BOCCHETTO
VIA BOCCHETTO, 13 – 20123 Milan – Italy