TURKEY-SYRIA EARTHQUAKE EMERGENCY. OIPA HELPS OUT ANIMALS, VICTIMS OF THE DISASTER
A new devastating tragedy looms over the lives of humans and animals, the same month war in Ukraine broke out last year. A catastrophic earthquake that, in recent days, hit the already precarious border area between Turkey and Syria and is already considered one of the greatest disasters of our time. A staggering number of broken lives, thousands of people injured, buildings, homes and infrastructures destroyed, despair, pain, fear and an impressive number of displaced people.
This is the general overview of what happened. In the early hours of February 6, a powerful 7.8 earthquake hit the southeastern part of Turkey, shocking the entire Kahramanmaraş Province and the northeast of Syria. A second earthquake of magnitude 7.6 was felt around 1.30 pm local time, causing to date more than 41,000 victims, levelling entire areas, destroying buildings, houses, factories, and damaging infrastructures, schools, water systems and public facilities.
Rescue teams from abroad, including Italy, are bringing aid mainly to Turkey, as the area is easier to reach safely at the moment then crossing the Syrian borders, being difficult to find an access route and bring aid convoys and reinforcements.
Rescuers are still pulling people out from the rubble. They work round the clock to save as many lives as possible, hoping to find people alive, those wounded and those who are still missing. To suffer from the situation are not only human beings, but those who, like us, are sentient beings, the animals.
To be harshly affected and suffer from the situation, the cold, the lack of food and shelter are not only human beings, but also those who are sentient beings just like us, animals. If the number of human victims (at least on the Turkish side of the earthquake can be counted) that of animals who lost their lives, or that are still under the debris or roam in search of food and a safe shelter is completely unknown.
Fortunately, even the animals still alive are pulled out of the debris by rescuers and volunteers, and the injured ones are rescued and taken to safer places.
Faced with all this pain, OIPA International did not want to stand on the sidelines and has already started to plan the delivery of aid for the affected animals in Turkey and Syria albeit with some difficulty.
Supported by OIPA Turkey, we immediately got in touch with volunteers in the affected areas, who are taking care of animals in need (currently Adana and Yarbasi) and, thanks to a very special contact, in the coming days pet food will reach Aleppo, Syria to give support to the animals already forgotten before this tragedy.
OIPA launches the campaign "Earthquake Emergency" not to leave animals and those who are caring for them alone in this immense tragedy.
Your help will be a glimmer of hope for those who have nothing.
HOW TO HELP ANIMALS AFFECTED BY THE EARTHQUAKE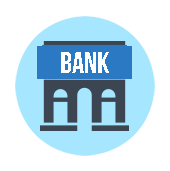 BANK TRANSFER
Write as note "Emergency Earthquake" and add the exact amount
Account Holder:
OIPA – Organizzazione Internazionale Protezione Animali
Bank details:
IBAN: IT93I0306909620100000002326
SWIFT/BIT Code: BCITITMM
Bank's Name and Address:
Banca Popolare Commercio e Industria
Agency MILAN-BOCCHETTO
VIA BOCCHETTO, 13 – 20123 Milan – Italy
https://youtu.be/ocN1a3k7cRwIn recent weeks, OIPA International has continued to offer aid to animals impacted by the earthquake in Turkey. As often happens, after the first few weeks in which public attention is very high, we tend to forget that unfortunately the...