OIPA International keeps helping earthquake-affected animals in Turkey and Syria supporting a variety of field activities in partnership with local volunteers and member league associations, including food supply and distribution; rescue operations for animals trapped in damaged and unsafe buildings; veterinary care, and transfers of rescued animals from affected areas to shelters, foster homes or clinics located in safer places.
OIPA International donated 360 kg of pet food to volunteers in Ankara who travelled to Hatay, one of the most affected provinces, to feed stray, homeless and rescued animals. Meanwhile, the distribution of pet food organized by our delegation in Turkey is still ongoing and recently reached volunteers in Adana, Gazientep, Osmaniye and Hatay.
OIPA is actively supporting its member league "Bir pati de sen tut", a non-profit animal charity based in Izrim, for the rescue of animals reported to still be trapped in damaged buildings. This week, the team went to Maras and, in only two days, saved 30 cats and a dog. Some animals were reunited to their families, while for the homeless one first veterinary checks are awaited. Some others will be transferred to Ankara and Istanbul looking for new families. OIPA bore the costs of food distributed in the area; the costs of some cat traps, disposable underpad and pet carriers, as well as the initial transport costs from Maras to Ankara of rescued animals and the cost of transfer for two urgent cases: an abandoned German shepherd left outside an evacuated house and a disable cat. They both reached Mor Pati shelter in Istanbul.
In a previous rescue activity, jointly undertaken by PADER association, Ayrancı Patisi rescue service and some volunteers, and for which OIPA sponsored the rent of a lifting crane for one day, more than 20 cats and some dogs were saved. For five of these cats, now under the good care of our member league Bir Pati, OIPA had the pleasure to give them names. Our purr-fect friends Hope, Wish, Sun, Dream and Life are now looking for a family.
In Syria, thanks to the immense work of local volunteers, OIPA has once again managed to get about 300 kg of food for dogs and cats inside the country, which was distributed to stray animals in the province of Damascus.
We are still in the middle of the emergency, field activities to help animals will continue in the coming weeks and only with your support to the fundraising "Earthquake Emergency" we can bear the costs for food, rescue operations, veterinary care and pet transfers.
HOW TO HELP ANIMALS AFFECTED BY THE EARTHQUAKE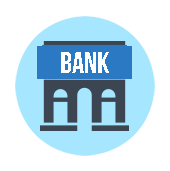 BANK TRANSFER
Write as note "Emergency Earthquake" and add the exact amount
Account Holder:
OIPA – Organizzazione Internazionale Protezione Animali
Bank details:
IBAN: IT93I0306909620100000002326
SWIFT/BIT Code: BCITITMM
Bank's Name and Address:
Banca Popolare Commercio e Industria
Agency MILAN-BOCCHETTO
VIA BOCCHETTO, 13 – 20123 Milan – Italy