After a first delivery of 450 kg of pet food in Syria thanks to our precious contact and the immense work of local volunteers, we have been able to distribute an additional 450 kg to animals affected in Aleppo and surrounding areas. A city that has been transformed into a ghost town, where piles of rubble have become the prison of animals who have not yet been released or the refuge for those who no longer have a place to go.
The only relief for animals who wander around lost, frightened, hungry and wounded comes from a caress, a friendly word and a bowl full of food ready to fill their day. While feeding homeless animals, volunteers heard crying from the rubble and pulling out debris they found five cats, three of whom seriously sick and malnourished, two dogs, one of whom with the front leg injured, and an abandoned rabbit. After being rescued, all animals were taken to the only veterinary clinic open in town, where they had been examined and got treated. Some of them are still at the clinic, waiting to heal and recover after surgery. OIPA beared the cost of veterinary care and therapies.
Waiting for the distribution of 3 tons of food to stray and homeless animals looked after by volunteers in quake-affected areas of Turkey, and more precisely in Adana, Elbistan, Osmaniye, Malatya, Urfa – Sanliurfa, Gazientep and Nurhak, with the accurate coordination of our delegation OIPA Turkey; OIPA International has given support for some rescue activities in Kahramanmaraş to the association Pader renting a crane for a day. Some animals were left trapped in flats of buildings evacuated for instability.
During this emergency, no life is left behind. The association CANLI HAYATINI, with which OIPA cooperate in the area of Gaziantep has in fact rescued a lamb and his mother, who had been trapped in rubble for 11 days.
All this was possible in a very short time only thanks to donations received for the " Earthquake Emergency " fundraising campaign and to the big hearts of our supporters with whom we could continue to help animals in need in this emergency.
Continue to support our fundrasing "Earthquake emergency"! Together we can help animals affected by the earthquake to feel loved and less lonely
HOW TO HELP ANIMALS AFFECTED BY THE EARTHQUAKE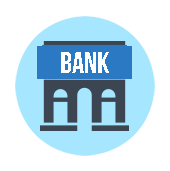 BANK TRANSFER
Write as note "Emergency Earthquake" and add the exact amount
Account Holder:
OIPA – Organizzazione Internazionale Protezione Animali
Bank details:
IBAN: IT93I0306909620100000002326
SWIFT/BIT Code: BCITITMM
Bank's Name and Address:
Banca Popolare Commercio e Industria
Agency MILAN-BOCCHETTO
VIA BOCCHETTO, 13 – 20123 Milan – Italy