1,7 tons of dry and canned food for cats and dogs has been recently delivered to our delegation in Corsica.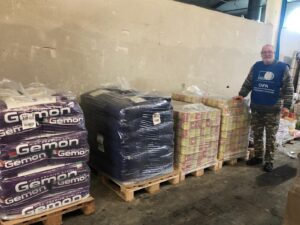 Cat food will be stocked and distributed to different cat colonies under the care of our volunteers, located in various tourist resorts of the Haute Corse; while food for dogs will be instead transferred to a needy man who lives in precarious conditions with his 10 dogs.
♥ 420 kg dry food for cats
♥ 860 kg canned food for cats
♥ 420 kg dry food for dogs
We thank our local representative and our donors for making this project possible!!