TOGETHER, WE CAN GIVE STRENGTH TO ANIMALS WHO CANNOT DEFEND THEMSELVES. SUPPORT OIPA!
Speak for animals neglected and abused has never been easy, however thanks to organizations such as OIPA – International Organization for Animal Protection – and a growing number of animal lovers across the world, their suffering has started to be heard louder than ever.
 Last year, our organization was able to achieve important goals in terms of animal rights and protection and to provide help in terms of food, care and veterinary assistance to homeless animals in different countries and to those affected by war and left behind.
We can briefly mention our main activities of 2022
SAVE CRUELTY FREE COSMETICS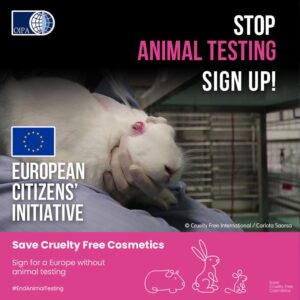 Together with PETA, Save Cruelty Free Europe, Eurogroup for Animals and many other organisations across Europe, we collected over 1,4 million signatures of EU citizens who have raised their voices against animal testing.
The European Citizen's initiative "Save Cruelty Free Cosmetics" (ECI) has called on the European Commission to end animal suffering in EU labs banning the use of animals in research, chemical regulatory toxicity testing and education. Reliable and effective non-animal testing methods for predicting potential adverse effects of chemicals on humans exist and must be implemented.
OTHER CAMPAIGNS
OIPA joined and supported other international campaigns in 2022, some of which are still running:
EMERGENCY UKRAINE

Since the outbreak of war, which now dates back to the end of February 2022, OIPA International has been one of the first animal protection organizations to take prompt action and provide immediate help and support to animals, innocent victims of the conflict as much as humans.
Through the fundraising campaign "EMERGENCY UKRAINE", OIPA have concretely offered aid to animals inside and outside the country, as well as to local and neighbouring associations that, in the midst of war and in a steadily difficult context, have been working round the clock to save and assist animals. Over 50 tons of food, but also medicines and other materials were distributed inside Ukraine to shelters, associations, volunteers who look after stray and abandoned animals and owners in difficulty with their four-legged friends, but also at the border with Poland and Romania to assist refugees fleeing the conflict with their pets. Almost 7,000 animals helped in 17 regions of Ukraine only between June and December.
SAVE A STRAY
The project "SAVE A STRAY" has been launched to give voice and offer help to stray dogs and cats who have no choice and invisible continue to suffer in countries where national animal protection laws and regulations are frequently inadequate or where local government are not able to handle stray population in an ethical manner. Stray animals are forced to spend their lives in deplorable conditions in an attempt to survive from killing, abuse and mistreatment. Our project has the objective to provide food, veterinary care and assistance, help with spaying and neutering, but also promote fostering, adoption, and educational programmes.
In 2022, thanks to donations of our supporters, we delivered food to stray animals in Bosnia Herzegovina, Dubai and Turkey, we helped stray dogs and cats in need of vet care in Lebanon, Nepal, Cameroon and Cambodia and we sterilized over 30 animals in Baku (Azerbaijan).
INFORMATIVE AND EDUCATIONAL PROGRAMMES
In 2022, OIPA contributed to the first animal welfare programme for children that took place in two schools in the small village of Niculitel, in the rural area of Tulcea in Romania, which was headed by our local member league association Sava's Safe Haven. It has been introduced the concept of animal welfare educating the young generation to respect and protect animals.
Meanwhile, the team of OIPA Pakistan in North Punjab launched an awareness campaign entitled "How to help the poor strays" addressed to students of primary and elementary school in rural areas with the goal to educate the new generation to respect animals and teach how to assist living beings who are less fortunate.
Other educational programmes took place in rural communities of Cameroon.
To improve the lives of trillions of aquatic animals exploited and slaughtered every year, OIPA joined the Aquatic Animal Alliance (AAA) having the opportunity to actively work with the coalition and ask for aquatic animals more protection and better welfare.
Our organization was appointed as an Observer of the World Federation for Animals (WFA) that represents the interests of animals and the animal protection movement in international policy fora.
Considering our mission is not only the defence of animals from cruelty and abuse, but the organization also works in the field of environmental protection, OIPA was registered as member of the Global Waste Cleaning Network (GWCN).
OIPA was partner of the European Vegan Summit (EVS), organized by the Green REV Institute that took place as a 4 days online event and endorsed the Plant Based Treaty.
Our organization gave its contribution participating in public consultations, drafting documents, writing open letter to Governments and international authorities, joining protest and demo such as the one with PETA UK against the Iditarod sled dog race, and much more…
MAKE A DONATION AND SUPPORT OIPA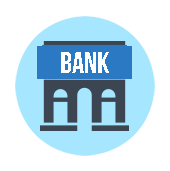 BANK TRANSFER
Write as note "Donation to OIPA" and add the exact amount
Account Holder:
OIPA – Organizzazione Internazionale Protezione Animali
Bank details:
IBAN: IT93I0306909620100000002326
SWIFT/BIT Code: BCITITMM
Bank's Name and Address:
Banca Popolare Commercio e Industria
Agency MILAN-BOCCHETTO
VIA BOCCHETTO, 13 – 20123 Milan – Italy